Seamless Bus Journey from Singapore Bishan MRT to Kuala Lumpur and Return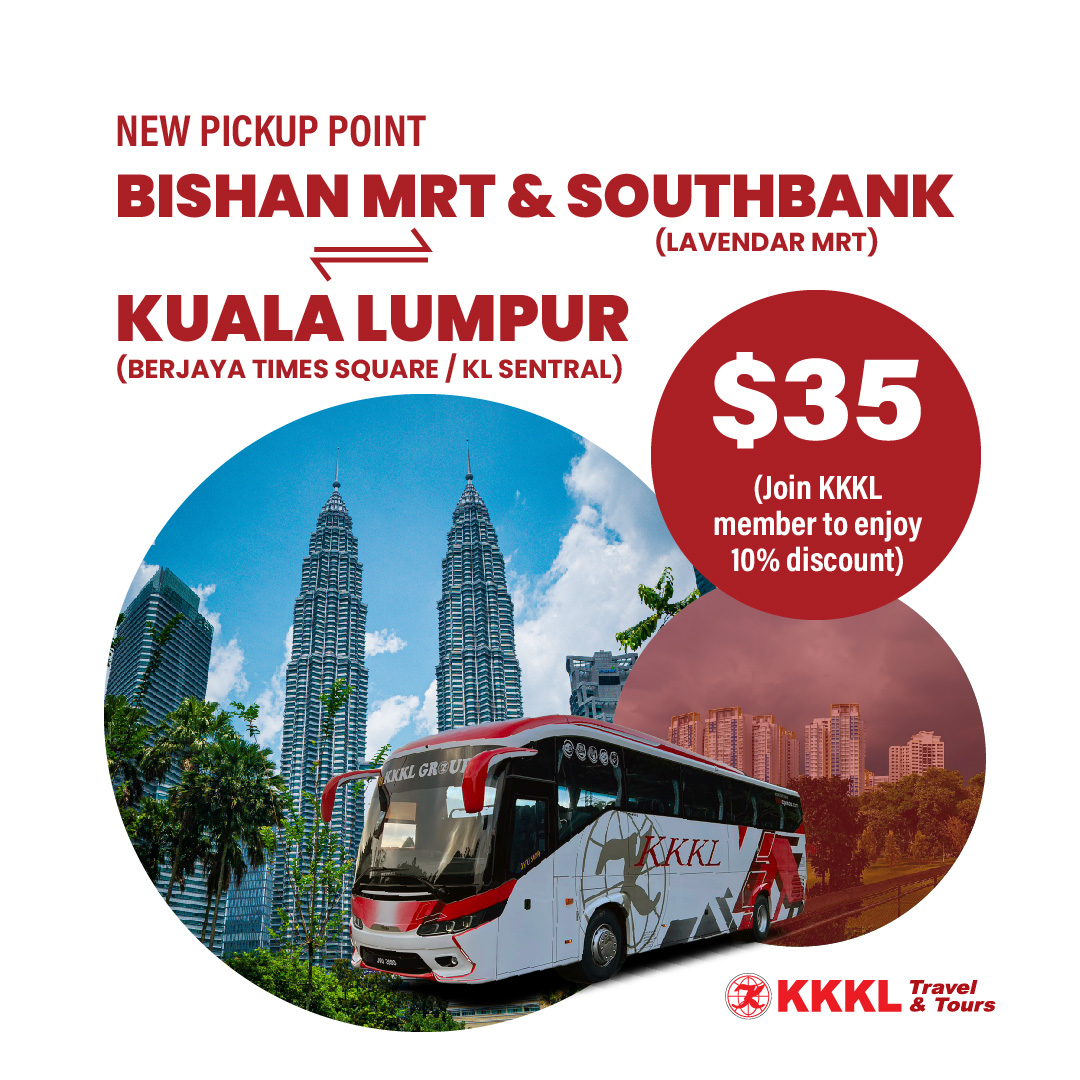 KKKL Travel & Tours Pte Ltd introduces a novel pickup point at Bishan MRT in the Northern part of Singapore, offering a seamless bus journey from Singapore Bishan MRT to Kuala Lumpur, and from KL to Singapore Bishan. This strategic location effectively caters to residents of Ang Mo Kio and Toa Payoh, offering unparalleled convenience and connectivity.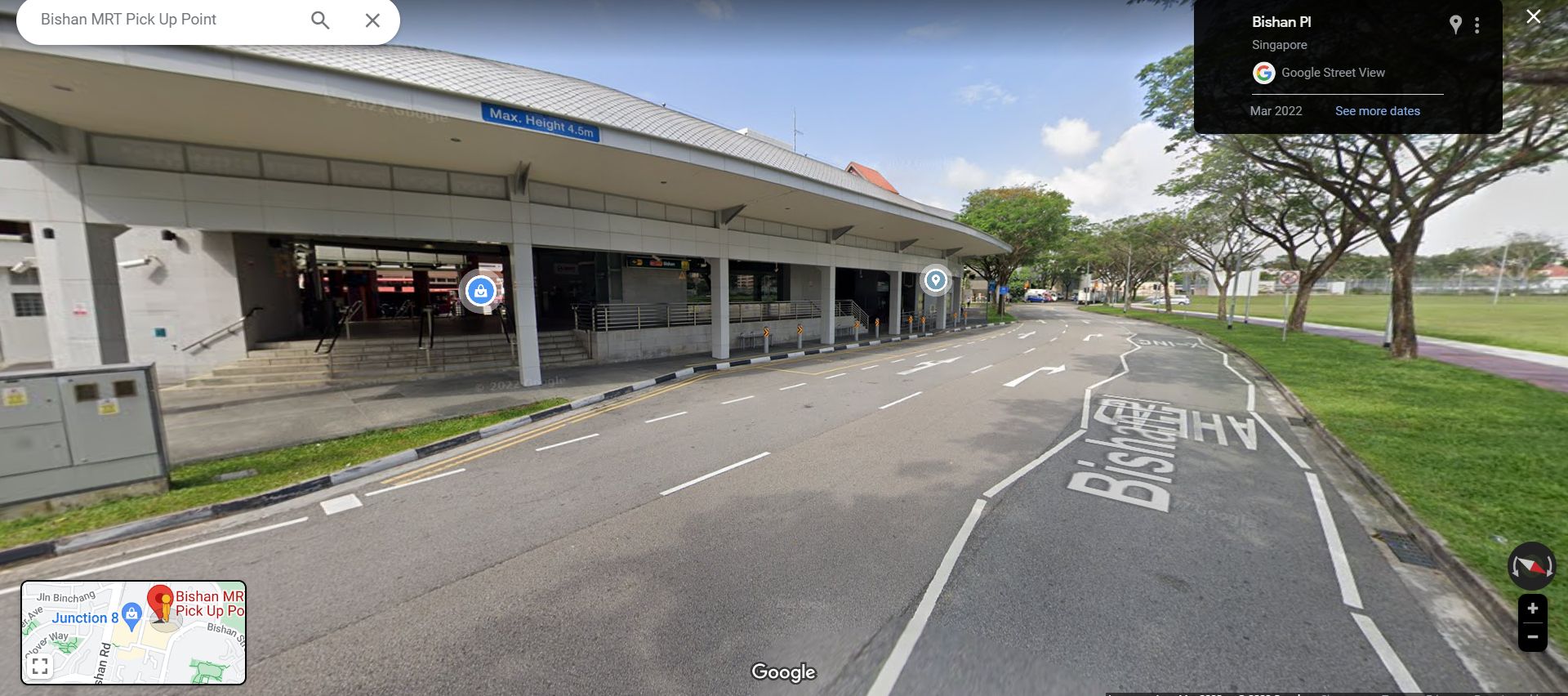 Unique Features of Bishan MRT Pickup Point
Bishan MRT serves as a key junction, connecting North Eastern MRT and Circle Line MRT, with Bishan bus interchange located just behind, making transitions smoother. With the presence of 24-hour food courts and also shopping Mall namely Junction 8, passengers are assured of a variety of eateries around the pickup point. KKKL is the pioneer in establishing this unique pickup point, adding a layer of convenience for those traveling by bus from Singapore to KL.
Bus Schedule from Singapore to KL
We have 2 pickup timing, one is 7am in the morning, 1230am in the morning. The whole journey from Singapore to KL is estimated around 6-8 hours as it highly dependent on the traffic along highway as well as traffic at both Singapore and Malaysia immigration. However, as a rule of thumb, night buses generally have shorter journey  compared to morning buses.
The buses from Bishan stop at Berjaya Times Square and KL Sentral. For Berjaya Times square drop off point, many Singaporean love this place as this is very near to Bukit Bintang, Pavillion Mall. Berjaya Times Square itself its a mix development between hotel, shopping mall as well as theme park as well. For KL Sentral, we stop directly at the shopping mall (Nu Sentral) at KL Sentral. KL sentral has direct train connecting to the Kuala Lumpur International Airport, merely a 45 mins journey by KLIA express from Kl Sentral to the airport.
Pickup Point
Timing
Drop off
Price
Bishan MRT Exit D
0700 hrs
Berjaya Times Square
$35
0030 hrs
KL Sentral
Bus from Kl to Singapore Bishan Schedule
Our bus from KL to Singapore back to Bishan has 2 timing, one is 130pm and another one is 330pm. This timing is a perfect and suitable timing as this timing is just nice for those who check out from hotel. You can have lunch first and do last minute shopping before boarding our bus back to Singapore. Generally, we have 2 pickup point from KL to Singapore, one is Berjaya Times Square and another pickup point is KL Sentral. The bus will go to Berjaya Times Square and pickup passenger before heading to KL Sentral. Each pickup point is only merely 15 minutes apart.
Pickup Point
Timing
Drop Off
Price
Berjaya Times square
1330 hrs, 1530hrs
Bishan MRT
$35
KL Sentral
1345 hrs, 1545 hrs
In conclusion, the innovative bus service from Singapore Bishan MRT to Kuala Lumpur and from KL to Singapore Bishan, introduced by KKKL Travel & Tours Pte Ltd, offers convenience, strategic locations, and competitive pricing, promising a comfortable and hassle-free journey for all passengers.