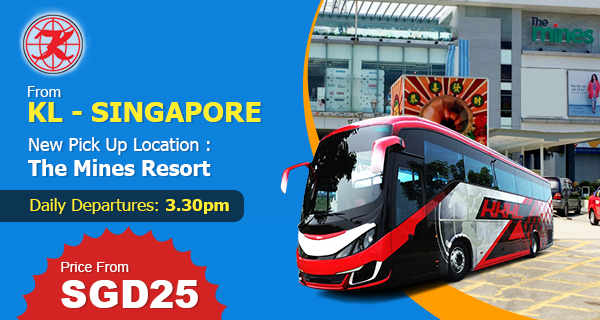 KKKL is now bringing you better convenience when you travel by bus from Kuala Lumpur to Singapore. In order to further expand our services and provide better connectivity to the passengers, KKKL now has a new pick-up point: The Mines.
Of course, the route for bus from KL to Singapore is nothing new, but by offering this new pick-up location, KKKL enables passengers to have even more choices when choosing to travel with KKKL. Specifically, the new pick-up point is located near The Mines Resort and will arrive at the Textile Center in Singapore.
The price for this service ranges from S$25 for each person per trip. Furthermore, passengers should note that this exact route of bus from KL to Singapore with the pick-up point at The Mines, is currently only available at one scheduled timing of 3:30pm daily. However, with the pick-up point being at The Ines, this provides an added advantage to KKKL passengers going for this route because The Mines is one of the most well-known shopping joints around KL.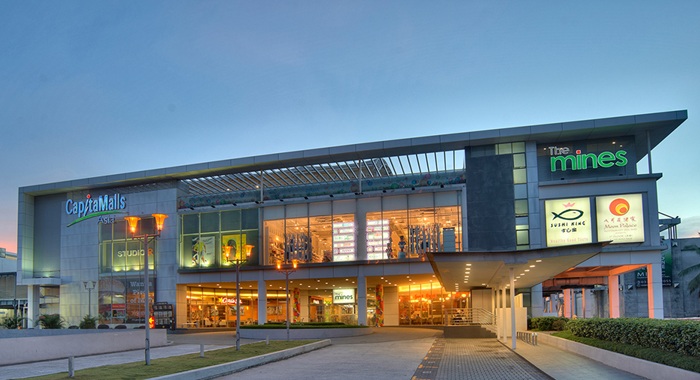 Previously, The Mines was known as Mines Shopping Fair, but was then transformed into a contemporary shopping mall with additional retail spaces and link bridges – giving the place a more sophisticated look. Currently, The Mines offers an extensive entertainment and amusement hub for people of all ages. From cinemas and bowling centres, to arcades and the newly developed rooftop Splash Park, which is basically a wet playground area for children.
Apart from entertainment, The Mines is also known for the retail shops available that reflects some of the latest fashion styles of today, with brands like Uniqlo, Hush Puppies, Carlo Rino, Echo Park and Dr. Cardin, among others. But that's not all. There's also a whole lot of variety in terms of food and beverages that are available at The Mines. Some of them include Auntie Anne's, Nando's, Sakae Suchi, Kenny Rogers Roasters and so much more!