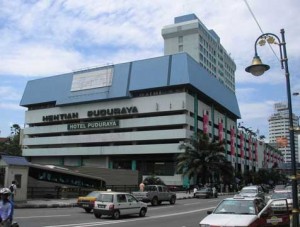 Puduraya bus terminal is the oldest bus terminal in Malaysia. It is strategically located at the central of Kuala Lumpur. The terminal is the busiest bus terminal in Malaysia. In April 2011, the terminal is renamed as Pudu Sentral. To ease the congestion, the Malaysia government has announced that Pudu Sentral is only for northern bound express bus. Pudu Sentral is for bus trip to northern part of Malaysia such as Penang and Alor Setar.
Puduraya bus terminal was first open in 1976 and has gone for major renovation in 2006. The famous bus terminal is reopen in 2011. Many people would prefer to alight at Pudu Sentral due to its location in the central of Kuala Lumpur. The easiest way to get to Pudu Sentral is by LRT (light rapid transport). You are advised to alight at Plaza Rakyat LRT. The distance from the LRT station to Pudu Sentral is about 50 meters.
There are also taxi services. This will bring a lot of convenience to passenger who alight at Pudu Sentral and then take a taxi to the destination that they would like to visit.
Interesting places around Puduraya bus terminal
1. China Town (Petaling Street) – China Town Kuala Lumpur is famously known as Petaling Street or 'Chee Cheong Gai' in cantonese. It has many stall selling different product from food, imitation goods such as watches, bags, T shirt to chinese herbs. Bargaining during your shopping is necessary when you visit the area.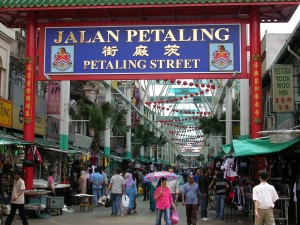 2. Central Market – Central market is one of the attraction in Kuala Lumpur. It sells many hand craft items, keychains and many souvenirs. It represents the olden concept of market in the 1800s, where you can find many different stall with different concept. Walk down the Lorong Melayu, Straits Chinese and Lorong India for you to shop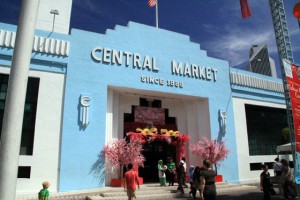 3. Berjaya Times Square – Berjaya Times Square is a 48 storey twin tower, consists of hotels, offices,  shopping centre, indoor amusement park as well as condominium. It has more than 1000 retail outlets and also more than 100 restaurant for you to dine in. To get to Berjaya Times Square, take monorail and alight at Imbi Station.