A Journey Through Time: The Story of KKKL Express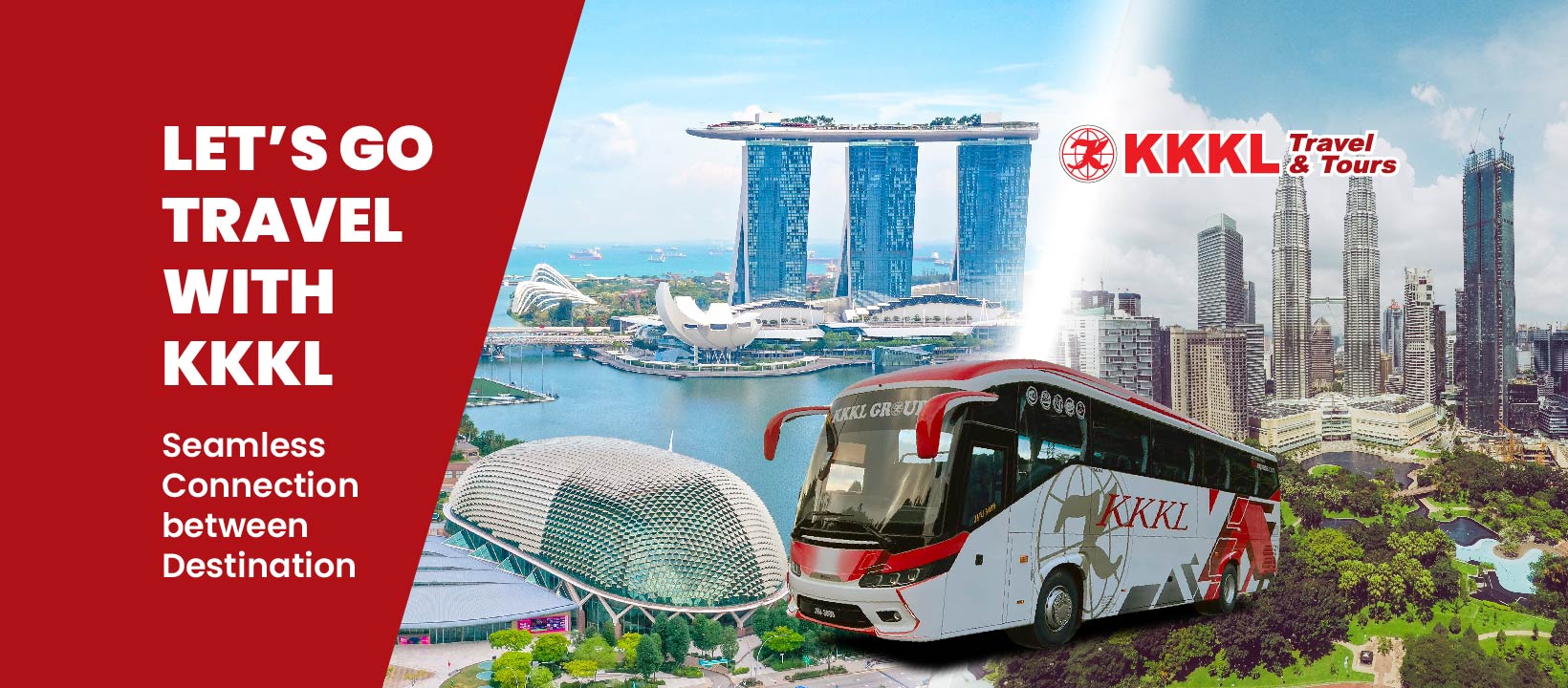 The foundation for KKKL Express was laid in 1983 by Lim Cheng Boon and his family. A humble beginning, Mr. Lim initially operated a single bus, transporting factory workers to their workplaces every day.
During these early days, Mr. Lim interacted closely with his passengers. He frequently heard their woes of being unable to travel back home on weekends or holidays due to a lack of buses or unreliable services. These shared experiences deeply moved Mr. Lim, inspiring him to make a difference.
Fast forward to today, KKKL Express proudly provides an expansive network covering west Malaysia, Singapore, and Thailand. With our persistent commitment to delivering top-tier services, we aim to ensure all passengers can travel with complete peace of mind.
KKKL Travel & Tours Pte Ltd, established in 2013, stands as a proud subsidiary of KKKL Express Malaysia. We share the same guiding principles, aspirations, and commitment to excellence as our parent company.
As we move towards a greener future, we strive to combat climate change. To that end, all our buses use Euro5 diesel, significantly reducing harmful emissions and safeguarding our environment.
Our Purpose: Seamlessly connecting cities and ensuring safe, enjoyable journeys for our passengers.
Our Vision: Aspiring to become the leading coach operator between Singapore and Malaysia, offering comfortable and reliable journeys.
Our Mission: To uphold our commitment to regular bus maintenance and professional driver training. We want every traveler to have a delightful journey and reach their destination safely.
Our Core Values:
Be Culturist: We foster a culture that sparks innovation and ignites passion.
Prioritize Safety: Safety is paramount. It begins with each one of us.
Customer Centricity: We go the extra mile to exceed customer expectations and value both our customers and our team.
Punctuality: On-time service is key to earning our customers' trust.
This is the KKKL promise, the guarantee we uphold for every journey you embark on with us.
Company Color Branding: Red & White
At KKKL, our choice of colors isn't merely aesthetic; it reflects our core values and commitment to you, our valued customers.
Our primary branding color, Red, symbolizes our passion and energy. It mirrors our commitment to delivering vibrant, dynamic service to all our passengers. Red is a color that demands attention and stands out in a crowd – just like our dedication to providing an exceptional travel experience for every KKKL customer. The color red is also significant in many Asian cultures, symbolizing good luck, happiness, and prosperity, aligning with our wish for every journey you take with us.
White, our secondary color, represents our dedication to trust, honesty, and clarity in all our interactions. As the universal symbol of purity and simplicity, it underscores our commitment to transparent communication and unswerving reliability. It's a gentle reminder of our promise to keep your travel experiences simple, seamless, and stress-free.
Together, the Red and White of our logo embody the essence of KKKL – a passionate provider of reliable, top-quality transportation solutions. So, when you see the KKKL logo, you're not just looking at colors; you're seeing our promise to you: Passionate service. Trustworthy travel."