Embark on a Seamless Journey: Bus from Kuala Lumpur to Singapore with KKKL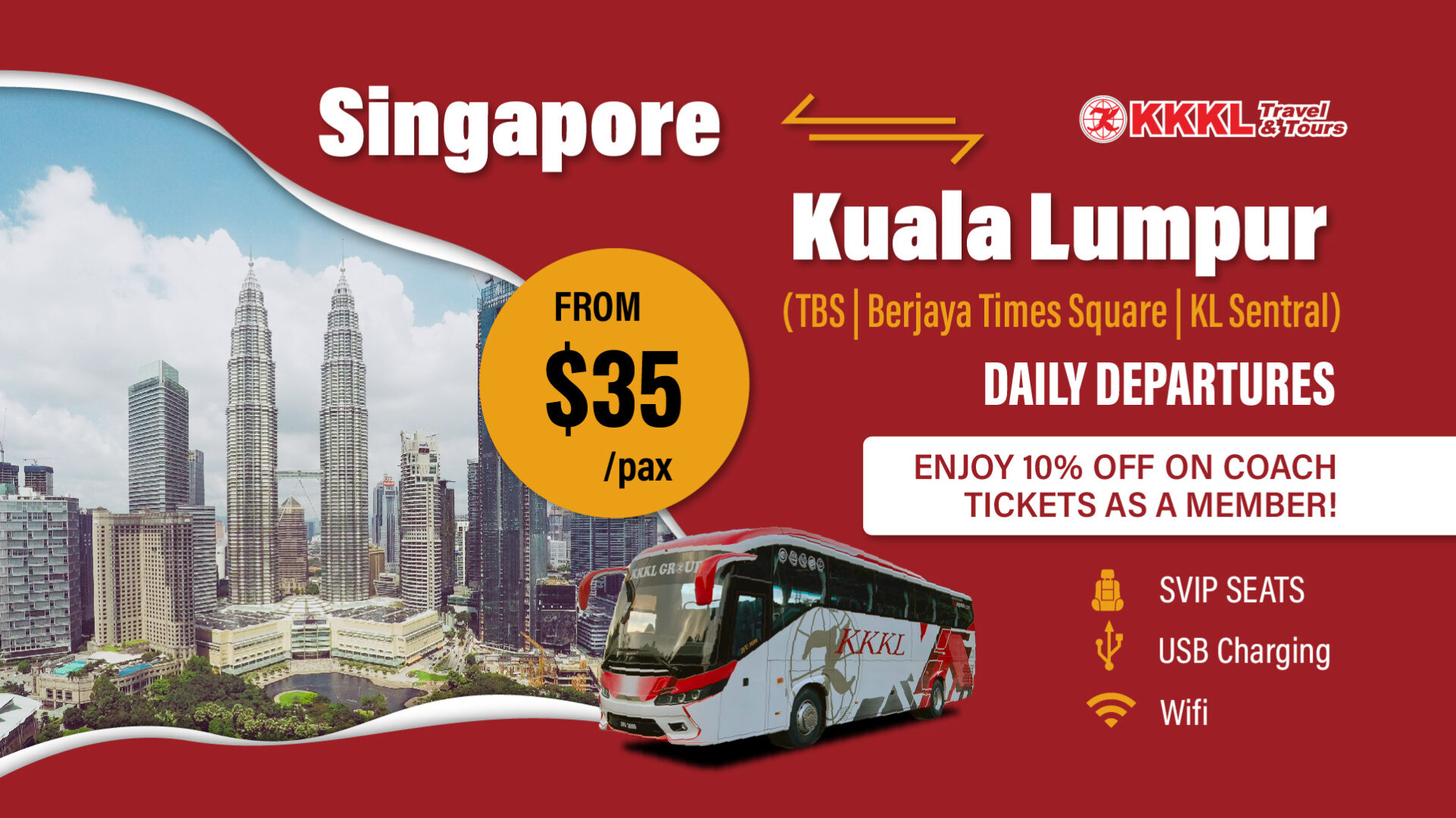 Travel is about more than just reaching a destination; it's about the experiences we collect, the cultures we immerse ourselves in, and the memories we create. For avid travelers who relish city-hopping in Asia, the route between Kuala Lumpur (KL) and Singapore stands out as a favorite. And when it comes to choosing a reliable, comfortable, and cost-effective mode of transport for this journey, KKKL emerges as a top contender.
A Pocket-Friendly Ride with KKKL
Traveling the roughly 350 km stretch between these two iconic cities might sound pricey, but with KKKL, it's remarkably affordable. For less than SGD 39, you can comfortably traverse from KL to Singapore, preserving your budget for the delightful urban experiences awaiting you. Given the journey's duration of four to five hours, KKKL ensures that each passenger enjoys a restful ride. Settle into spacious seats and take in the pristine interiors of their well-maintained buses, recharging before you dive into the city's vibrancy.
Moreover, understanding the diverse schedules of modern travelers, KKKL's "bus from KL to Singapore" service operates from the early hours of 5:45 am to nearly midnight at 11:59 pm. This flexibility ensures that whether you're an early bird or a night owl, there's a bus to fit your itinerary.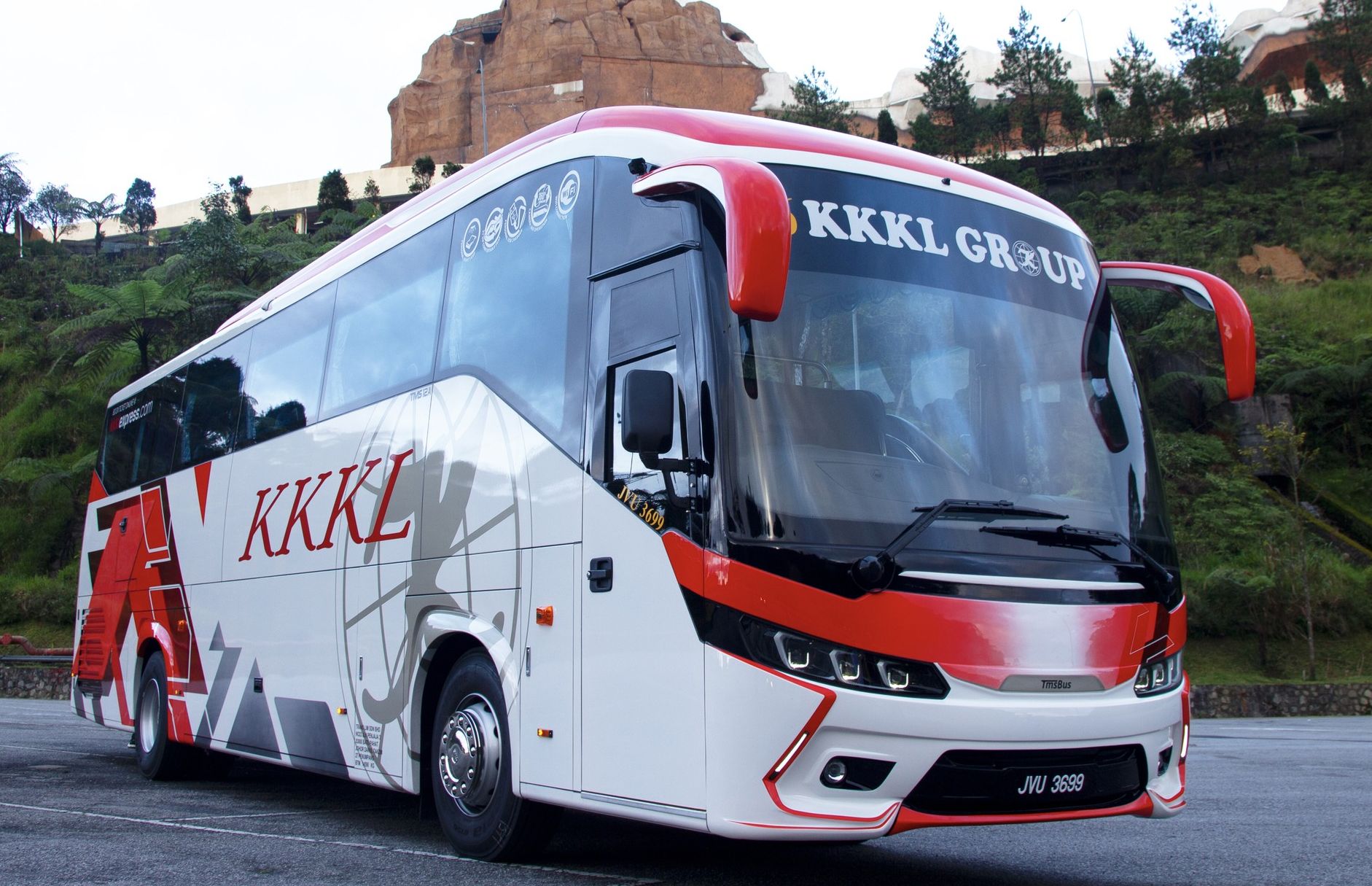 Convenient Pick-Up Points in KL
KKKL has strategically located its pick-up points in Kuala Lumpur's heart, ensuring easy access for locals and tourists alike:
Berjaya Times Square: More than just a bus pick-up point, it's a shopping paradise frequented by both locals and international visitors. Its excellent connectivity, thanks to nearby bus routes, LRT, and monorail services, makes it a preferred choice.
KL Sentral: Dubbed the transportation nucleus of Kuala Lumpur, KL Sentral is a bustling hub that integrates LRT, KTM, monorail, buses, taxis, and even KLIA transits. Add to this the plethora of dining options and its adjacency to NU Sentral shopping mall, and you have a location that's perfect for both boarding a "bus from Kuala Lumpur to Singapore" and spending quality layover time.
Terminal Bersepadu Selatan (TBS): A relatively new addition to KL's transport scene, this integrated terminal also houses KKKL's KL office. Its modern infrastructure and clear signposting make it easy for travelers to navigate.
Things to take note when are you are travelling by bus from KL to Singapore
If you are a foreigners, you are required to fill up the SG arrival card before arriving to Singapore. You do not need to fill up the SG arrival card if you are a Singapore residence, Singapore PR or long term pass holder. To fill up the SG arrival card, please click here.
You are not allowed to bring Malaysian registered cigarettes into Singapore, no matter whether it is opened before as ICA has the right to impose heavy tax on the cigarettes. For more information on the prohibited items, please click here.

Chewing gum
Chewing tobacco
Vape cigarettes
Gun shaped cigarette lighters
Controlled drugs and psychotropic substances
Firecrackers
Obscene items
Pirated or fake items

Kindly take note that travellers bringing goods to Singapore are subjected to GST tax.

| Time spent outside Singapore | Value of goods granted GST relief* |
| --- | --- |
| 48 hours and above | S$500 (down from S$600) |
| Less than 48 hours | S$100 (down from S$150) |

*GST is applicable on the value of goods in excess of the respective relief limits.

Our bus will normally wait for 30 to 45minutes at the borders, however, if you encounter passport problem/ visa problem or bringing illegal goods and being held up at the immigration office, our bus will have no choice to leave, considering for other passenger sake. However, you can choose to take the next available bus.
Please ensure your passport has more than 6 months validity, if not, Singapore immigration has the right to refuse for your entry.
In essence, whether you're hopping onto a "bus ticket from KL to Singapore" for business or leisure, KKKL assures a journey that is smooth, affordable, and convenient. So the next time you're charting out your travel plans, remember: with KKKL, you're not just booking a bus ticket; you're ensuring a delightful journey between two of Asia's most dynamic cities.