Unveiling Unique Journeys: Bus from Singapore Punggol MRT to Malacca Hatten Hotel with KKKL Travel & Tours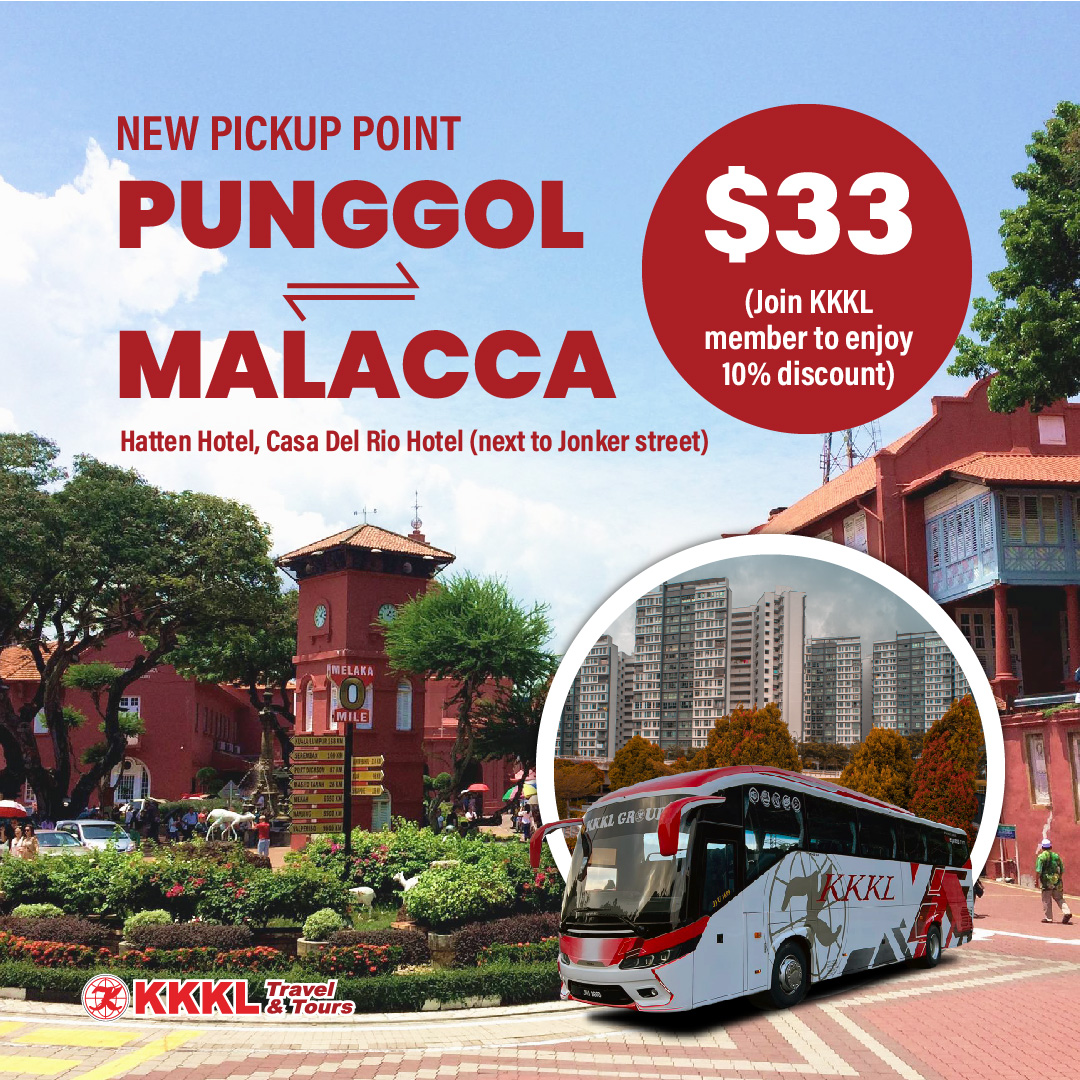 Embarking on a journey from the vibrant city-state of Singapore to the historical charm of Malacca has never been more convenient! KKKL Travel & Tours is thrilled to introduce a new service – a direct bus from Singapore Punggol MRT to Malacca Hatten Hotel.
Pickup Point
Timing
Drop Off
Price
Punggol MRT Exit C Taxi Stand
0630hrs
Hatten Hotel
$33
Casa Del Rio Hotel
Hatten Hotel
1400hrs
Punggol MRT Exit C Taxi Stand
Casa Del Rio Hotel
1415hrs
Unique Pickup Point: Punggol MRT Exit C
Strategically situated in the heart of a burgeoning residential district, Punggol MRT serves as our unique pickup point. This choice is a testament to our commitment to providing accessible and convenient travel solutions for our valued customers. Punggol, with its seamless connectivity and array of amenities, makes the start of your journey as smooth as possible.  Once you exit Punggol MRT, please exit the door of "Exit C", turn left and walk toward the taxi stand.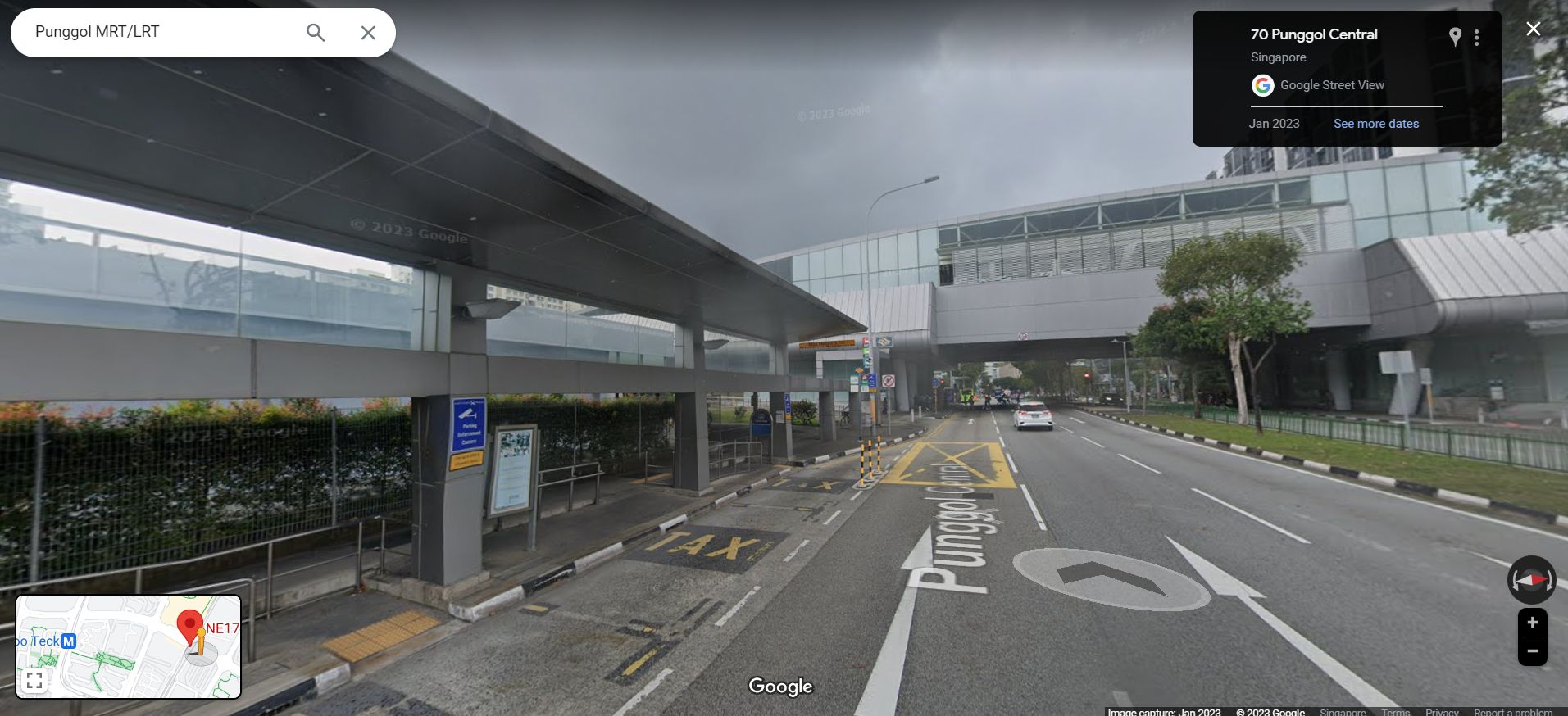 Why Punggol?
Punggol stands out as a distinctive starting point for several reasons. Its excellent connectivity through public transport ensures that travellers can easily reach the pickup location. Moreover, Punggol is a symbol of Singapore's modern urban planning, combining lush greenery with state-of-the-art infrastructure, offering travellers a glimpse of Singapore's harmonious blend of nature and technology.
Journey to Malacca Hatten Hotel
As you board the bus from Singapore Punggol MRT, get ready to immerse yourself in a journey filled with comfort and scenic views. The journey from Singapore to Malacca is estimated to take around 4 to 6 hours, depending on the traffic conditions. Along the way, there will be a toilet break stop to ensure your utmost comfort during the journey.
The road to Malacca is a visual treat, with landscapes changing from the urban skyline of Singapore to the serene countryside of Malaysia. Upon arrival, Malacca Hatten Hotel welcomes you with its blend of modern luxury and historical richness. Located in the heart of Malacca, the hotel serves as a perfect base to explore the UNESCO World Heritage city and its myriad of attractions.
Unmatched Amenities with KKKL Buses
KKKL Travel & Tours is committed to enhancing your travel experience. Our buses are equipped with unique USB charging ports, ensuring your devices stay powered throughout the journey. Additionally, complimentary WiFi is available on board, allowing you to stay connected and share your travel experiences on the go.
KKKL Travel & Tours: Synonymous with Comfort and Reliability
KKKL Travel & Tours is synonymous with providing comfortable, reliable, and timely travel services. Our buses are well-maintained, driven by experienced and professional drivers, ensuring your journey from Punggol MRT to Malacca Hatten Hotel is pleasant and hassle-free.
Uncover the Unique with KKKL Travel & Tours
Choosing a bus from Singapore Punggol MRT to Malacca Hatten Hotel with KKKL Travel & Tours means opting for convenience, comfort, and a unique start to your Malaysian adventure. Discover the unparalleled joy of travelling with us, as we connect you from the distinctive locale of Punggol to the historical wonders of Malacca.
Book your journey today and experience the uniqueness of starting your travel from Punggol, uncovering the rich tapestry of Malacca, and enjoying the impeccable service and unmatched amenities of KKKL Travel & Tours.