Journeying by Bus to Kuala Lumpur from Singapore with KKKL Travel & Tours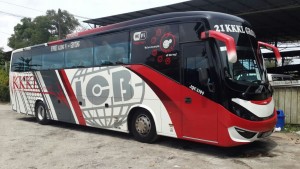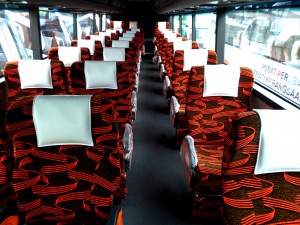 Traveling from Singapore to Kuala Lumpur has never been more comfortable and convenient. If you're seeking a hassle-free journey, the bus to Kuala Lumpur from Singapore remains a top choice for many.
Every day, numerous buses depart from Singapore several location such as Kovan, Katong V, Bugis, Jurong east, heading straight for Kuala Lumpur. These buses cater to a variety of schedules, ensuring passengers can find a departure time that best suits them. Upon arrival in Kuala Lumpur, travelers are conveniently dropped off at Berjaya Times Square, KL Sentral, TBS. This central location provides easy access to various public transport options, allowing passengers to swiftly reach their next destination.
KKKL's office boasts a prime location, both in central Singapore and the eastern part of the city. To find out more about our Singapore to KL bus duration and to choose your preferred time, you can check our schedule here.
Journey Details: Expect a journey duration of approximately 6 to 8 hours, inclusive of rest stops, when you opt for a coach to Kuala Lumpur from Singapore. Our buses are not just well-maintained and fully equipped for your comfort, but they're also manned by expert drivers dedicated to ensuring a safe trip. Plus, our luxury coaches come with added entertainment options to make your trip fly by.
Seamless Bookings: One reason many choose the bus journey from Singapore to Kuala Lumpur is our straightforward online booking system. We pride ourselves on offering a secure and user-friendly platform that streamlines the booking process, ensuring your trip from Singapore to Kuala Lumpur is smooth from start to finish.
Complimentary WIFI Service: Traveling with KKKL means enjoying free WiFi on the road. While this service comes at no additional cost, please note it's available only on specific buses. Should there be any bus changes due to unforeseen circumstances, we seek our customers' understanding.
Kuala Lumpur Pick-Up Points: Convenient pick-up points in Kuala Lumpur include Berjaya Times Square, KL Sentral, and TBS.
Travel smart, travel with KKKL.