China Town Kuala Lumpur is located at the heart of Kuala Lumpur city. It is located besides Pudu raya bus terminal, the oldest bus terminal in Malaysia. China Town Kuala Lumpur is famously known as Petaling Street or 'Chee Cheong Gai' in cantonese. It has many stall selling different product from food, imitation goods such as watches, bags, T shirt to chinese herbs. Bargaining during your shopping is necessary when you visit the area.
The whole China town Kuala Lumpur looks vibrant during the night time as the place is well lighted by hanging latterns and street lamp. Taking photo at night is always challenging as the area is always crowded with tourist. It has narrow alleys and busy street with cars and tour buses.
Things to do in China Town Kuala Lumpur
1. If you are on budget, you can always buy imitation goods, from watches, bags to clothing
2. Enjoy the local delicacies such as roasted pork meat rice, wan tan noodle, longan water, chicken rice, laksa noodles
3. If you would like to find a place for drinking, you can walk to to the nearest Bukit Bintang where it has many pubs and disco around
4. For further shopping experience, you can walk to the Pavillion shopping centre which is only around 10 minutes walking distance
Things to beware in China Town Kuala Lumpur
1. As it is very crowded, take care of your wallets or handbags as there are many pick pocket happen.
2. Most of the things sold are counterfeit or imitate goods, if someone tell you that he is selling a real and genuine goods, think twice and make sure you know what you are buying
3. Avoid those alleys especially night time and less crowded area.
Top 3 food that you should try in China Town Kuala Lumpur
1. Beef noodles – Shin Kee Beef Noodles Specialist
Chinatown is undoubtedly a haven for beef noodles lovers, as three well-known beef noodles eateries can be found here. The first one is Shin Kee located at the back lane of Hong Leong Bank. It has been around for 60 years. Tantalize your taste-buds with a bowl of noodles of your choice with minced meat, beef slices, beef balls, and beef innards.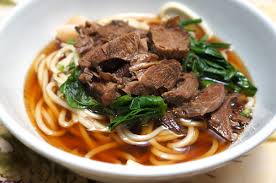 2. Chee Cheong Fun – Petaling Street Chee Cheong Fun
The food can be served by either special made sweet sauce or chilli sauce. It is made of plain rice noodles and upon eating, the soft noodles will actually melt in your mouth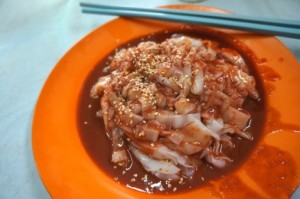 3. Roasted Duck – Sze Ngan Zai
Sze Ngai Zai is a cantonese word and the meaning is 'four eyed man' in English. The stall has been running for more than 50 years. The roasted duck is famous for its crispy skin and the tender duck meat.