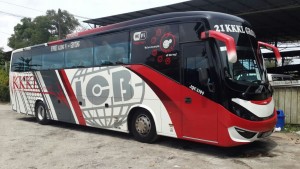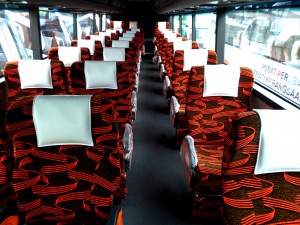 The most comfortable, affordable and convenient way is to travel by bus to KL from Singapore.A number of buses depart daily from Golden Mile Complex for Kuala Lumpur at different timings. Passengers can book bus tickets at their preferred time. Buses drop passengers at China town near Puduraya that makes easy for the passengers to find public transport to reach at their preferred destination.
KKKL office is strategically located at the central of Singapore and east side of Singapore. To board our bus to KL from Singapore, you may check the schedule here.
Travel time:
The travel time to reach Kuala Lumpur by bus from Singapore is around 5 hours including break timings. Passengers feel comfortable in bus travel because of well maintained and well equipped buses. Moreover, they are driven through expert drivers that ensure a safe journey. Luxury buses and coaches ensure your journey goes faster with entertainment.
Easy bookings:
An added factor to prefer bus journey from Singapore to Kuala Lumpur is easy online booking systems. Our well reputed online booking system has made it convenient for the travelers to travel through safe mode of transportation, i.e, taking a bus from Singapore to Kuala Lumpur.
WIFI Service
Enjoy free Wifi service when you travel to KL from Singapore using our KKKL bus. This service is a complimentary from us with no extra charge. However, kindly take note that this service is limited to some of the specific buses, if there is any changes of bus due to breakdown, customer are advised to understand this situation.
KL pickup point:
Berjaya Times Square, KL Sentral, 5 Elements Hotel, TBS.