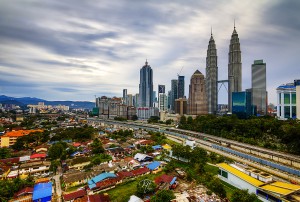 Kuala Lumpur is the largest city of Malaysia and a commercial center of the country. It is a fascinating destination for shopping, recreation, sightseeing and nightlife. Moreover, there are many famous hotels in KL that make it a favorite destination amongst tourist. Tourists visit KL due to its fascinating attractions. Moreover, taking a bus from Singapore to Kuala Lumpur offers travelers an outstanding and comfortable experience.
Fascinating scenery, stunning skyscrapers, beautiful gardens, and many attractive places attract tourists to visit this country frequently. The friendly attitude of its inhabitants makes your trip more enjoyable. Tourists visit by bus from Singapore to Kuala Lumpur to enjoy endless shopping avenues, diverse culture, delicious foods and theme parks.
The capital of Malaysia, KL, is full of excellent hotels that are quite comfortable and affordable. It ranges from small boutique hotels to luxury international resorts. This city of Malaysia has everything a traveler wants in a city, which includes top KL hotels, tourist guides, local cuisines and a lot more.
Below are some of the popular KL hotels to provide outstanding accommodation to each guest:
Allson Genesis hotel:
It is located in the heart of golden triangle. There are many amazing commercial malls, shopping heaven, famous hotels in Allson Genesis. All facilities are available in this hotel that offer truly enjoyable vacation to the tourists.
Vistana hotel:
Like Allson Genensis, Vistana hotel also offers finest accommodation to the guests. It is an affordable hotel, which suits to budget conscious travelers. It is equipped with standard features. Moreover, it provides facilitative and conductive environment for conferences, meetings, or seminars.
Renaissance hotel:
It is popular for its unique design, which is furnished with luxurious things. Its structure is elegant like European style that attracts travelers.
Shangri La Hotel:
This is one of the most elegant hotels in KL. It is located at the most suitable location. Travelers can enjoy cosmopolitan cuisines as it offers some of the best foods famous in Malaysia.
You can enjoy all these facilities by visiting Malaysia. If you want to travel by bus from Singapore to Kuala Lumpur, book ticket online and enjoy a safe journey as these buses are driven by expert drivers. The improved infrastructure and newly equipped buses has made bus travel a preferred choice of travelers.