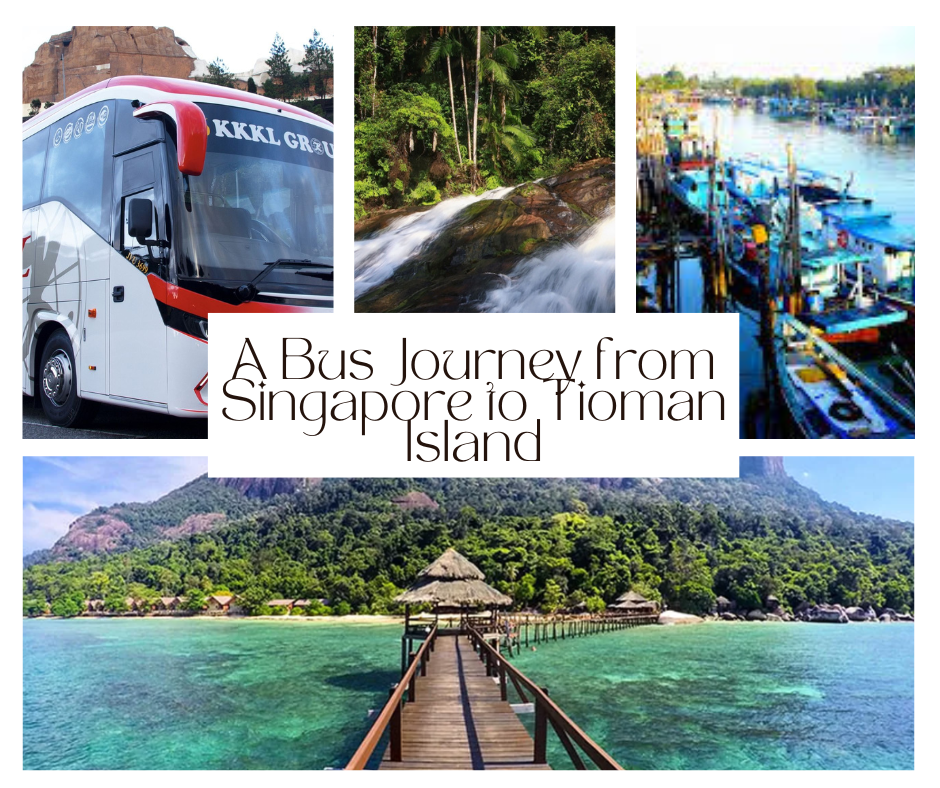 If you are planning a trip from Singapore to Tioman Island, taking the bus is a great way to travel. Not only is it convenient and affordable, but it also offers a chance to explore some of the beautiful sights and attractions along the way.
Scenic Views and Interesting Stops
The journey from Singapore to Tioman Island takes you through some of the most beautiful and scenic parts of Malaysia. As you make your way from Singapore, you will pass through small towns, lush green forests, and rolling hills. Keep your eyes peeled for local markets and historical landmarks. Johor Bahru – a famous landmark – is home to some of Malaysia's most interesting and well-preserved colonial buildings.
If you are a nature lover, make sure to look out for some of the stunning waterfalls along the way, including the Kota Tinggi Waterfall. These natural attractions offer an excellent opportunity to stretch your legs, take some scenic photos, and enjoy the fresh air before continuing your journey.
Packing Essentials for Comfort and Entertainment
Since the journey from Singapore to Tioman Island takes several hours, it is important to pack some essentials to make the trip more comfortable and enjoyable. Bring along some snacks and drinks, a good book or magazine, and a comfortable neck pillow to help you relax during the journey. It is also a good idea to wear comfortable clothing and bring a light jacket in case the weather gets chilly.
What to Do While Waiting for the Ferry from Mersing to Tioman Island
While the bus from Singapore to Mersing is a picturesque journey, the waiting time for the ferry to get to Tioman Island can be quite long. But don't worry, there are plenty of things to do to keep you entertained and make the most of your time.
One option is to explore the town of Mersing, which is known for its beautiful beaches and tranquil atmosphere. You can take a stroll along the Mersing River or visit some of the local shops and cafes. The Mersing Jetty is also worth checking out, with its stunning views of the ocean and nearby islands.
If you are looking for more adventure, you can take a short boat ride to Pulau Rawa, a small island located just off the coast of Mersing. This island is renowned for its stunning and crystal-clear waters. So if you love swimming and snorkeling, this is the perfect beach for you. The island also has a few restaurants and cafes, so you can grab a bite to eat while you wait for your ferry.
Alternatively, if you are feeling up for a bit of a hike, you can explore the Endau-Rompin National Park, located just a short distance from Mersing. Here, you can see an array of wildlife, including elephants, tigers and deer, and take in the breathtaking scenery of the jungle and waterfalls.
Making Connections for the Ferry to Tioman Island
Once you reach Mersing, the next step is to catch the ferry to Tioman Island. The ferry ride takes about two hours, and it is a good idea to book your tickets in advance to avoid any delays or disappointment. You can easily make the connection from the bus to the ferry terminal by travelling with KKKL Travel & Tours.
If you are looking for an adrenaline rush, consider renting a motorcycle or bicycle on Tioman Island to explore the island's stunning beaches and attractions. Some of the must-visit spots include the Juara Turtle Project, the Asah Waterfall, and the Tioman Island Marine Park.
Take a Trip to Tioman Island with KKKL Travel & Tours
A bus journey from Singapore to Tioman Island offers a unique opportunity to explore the scenic and cultural attractions of Malaysia while enjoying a comfortable and affordable mode of transport. Make sure to pack your essentials, take in the breathtaking scenery, and enjoy the journey as you make your way to the stunning tropical paradise of Tioman Island.
For a convenient and affordable trip from Singapore to Tioman Island, choose with KKKL Travel & tours! For more information on planning your bus trip from Singapore to Mersing, check out our guide on planning your bus trip from Singapore to Mersing. Don't wait to take the trip of your dreams – contact us now!