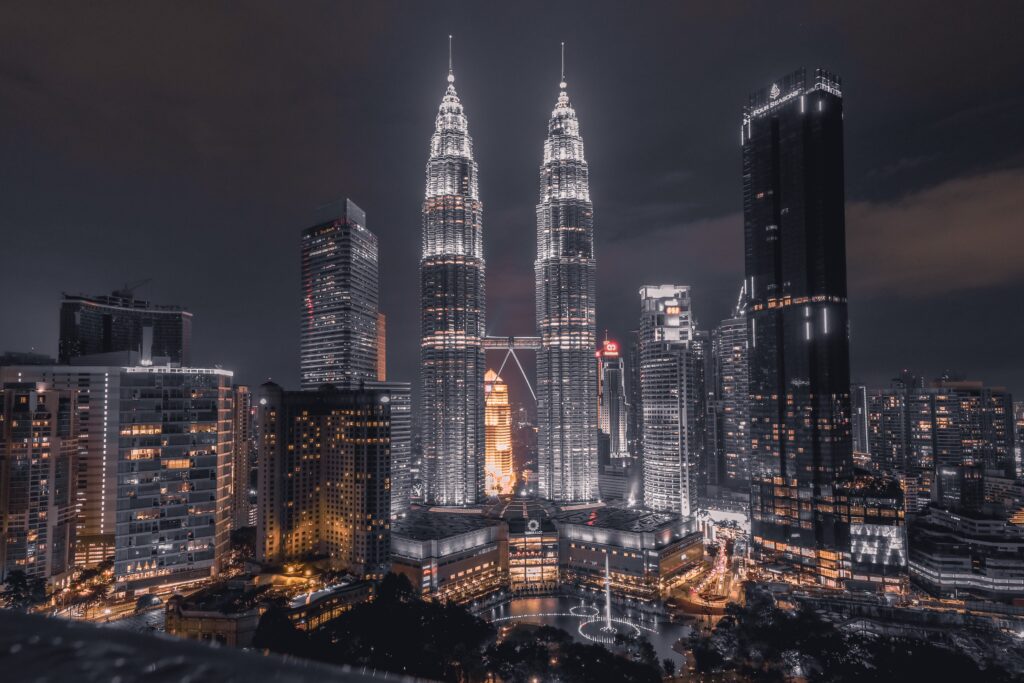 Travelling from Singapore to Kuala Lumpur is a popular route for both locals and tourists. It's a short journey, and there are several options available, including taking a flight or driving. However, taking a bus from Singapore to Kuala Lumpur is a convenient and cost-effective way to travel between the two cities. In this guide, we will show you how to plan your bus trip from Singapore to Kuala Lumpur with KKKL Travel & Tours.
Booking Your Tickets
Booking your bus tickets online is easy with KKKL Travel & Tours. You can purchase your tickets for the bus to Kuala Lumpur on our website with ease. While you are on our site, check out The Ultimate Guide to Taking the Bus from Singapore to Malacca – it's never too early to plan your next trip! The advantage of booking online is that you can select your preferred departure and arrival times and choose your seats in advance. Booking your tickets in advance is essential to secure your bus seat, especially during the peak season.
Departure and Arrival Points
KKKL Travel & Tours' main departure point in Singapore is Kovan Hub, Katong V, Bugis MRT Exit D, and Jurong East West Gate Mall taxi stand. The buses depart from this point at various times throughout the day, so you can choose a departure time that works best for your schedule. The journey via the bus from Singapore to Kuala Lumpur takes approximately five to six hours, depending on traffic conditions and the time of day.
Upon arrival in Kuala Lumpur, KKKL Travel & Tours buses will drop you off at the Terminal Bersepadu Selatan (TBS) bus terminal. TBS is a modern and well-equipped terminal with a variety of amenities, including food and beverage outlets, shops, and restrooms. From TBS, you can easily connect to other modes of transportation to reach your final destination in Kuala Lumpur. Beside TBS, our bus stop at Berjaya Times Square – a popular shopping mall and entertainment centre, and Nu Sentral Mall (KL Sentral terminal hubs) – a modern shopping center located in the heart of Kuala Lumpur.
What to Bring on Your Bus Trip
When travelling by bus, packing light and only bringing essential items is important. Generally, most buses have limited storage space, so make sure to bring a small bag that can fit under your seat. Don't forget to bring your passport or identification card, as you will need it to clear customs at the border.
It's also a good idea to bring a jacket or sweater as it can get cold. You may also want to bring a travel pillow, earplugs, and an eye mask to help you sleep on the journey. KKKL Travel & Tours buses are equipped with air-conditioning and comfortable seats, for your convenience.
Travelling with Children or Pets
Travelling with children or pets can add another layer of complexity to your bus trip. However, KKKL Travel & Tours buses are family-friendly, and if you are travelling with a baby, you can request a bassinet seat in advance. Pets are not allowed on KKKL Travel & Tours buses, so you will need to make other arrangements if you are travelling with your furry friend. However, if your companion is a certified service animal, we are able to make exceptions depending on the circumstance.
What to Expect on Your Journey
Travelling on the Singapore to Kuala Lumpur bus is a pleasant and convenient experience. There is a reason we pride ourselves on being the best bus from Singapore to Kuala Lumpur – onboard; you can enjoy entertainment, such as movies and music, to make the journey more enjoyable. The bus will make a few rest stops along the way, so you can stretch your legs, grab a snack or use the restroom. If you feel the need to use the restroom along the journey, feel free to inform our drivers – they will make a quick pitstop for you.
Sights and Activities in Kuala Lumpur
Once you arrive in Kuala Lumpur, there are plenty of sights and activities to explore. Visit the iconic Petronas Twin Towers, go shopping at Bukit Bintang, or take a stroll through the beautiful Lake Gardens. Don't forget to try some of Kuala Lumpur's famous cuisine, such as the nasi lemak or the char kway teow.
Arrive Safely in KL with KKKL Travels
Ready to plan your bus trip from Singapore to Kuala Lumpur with KKKL Travel & Tours? Book your tickets online today and get ready for a stress-free and comfortable journey to one of Malaysia's most exciting cities. Don't miss out on the chance to explore Kuala Lumpur and all of its amazing sights and experiences. Book your trip now, and let us take care of the rest!